Our team is a great group of talented, educated women with many years of combined orthodontic and dental experience. We have fun in our family-friendly environment and keep smiling throughout our busy day.
Truly, nothing makes us happier than building trusting relationships with each patient and their family, making sure everyone feels welcome, safe, informed, and engaged as they achieve their best smile!
Dr. Kelly
---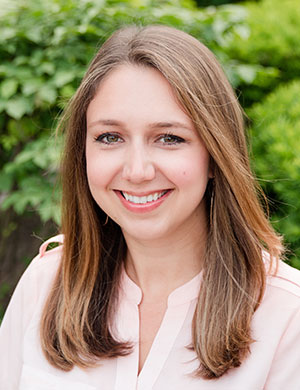 Jessica Perry DDS, MS
I attended the University of Michigan for my undergraduate degree, dental school, and orthodontics residency. Go Blue! Participating in continuing education is so important because our profession continues to evolve, and I want to provide my patients with the best, most up-to-date care possible. I've enjoyed attending the AAO and MAO meetings, and the Moyer's symposium in the last few years and am looking forward to attending courses with a variety of topics in the future.
Two of my favorite things about being an orthodontist are creating beautiful healthy smiles, and having the opportunity to build up my patient's confidence. I love getting to know my patients and their families, and I feel privileged to be able to form lasting relationships with people in my community.
I've always wanted to work in a profession where I get to care for others. After spending many days shadowing my childhood dentist, I decided to go to dental school. Since then, I've spent the last 7 years studying to become a dentist, and then an orthodontist. I'm grateful that I get to do what I'm passionate about every day.
I grew up in Grand Blanc, MI with my parents and two younger siblings, but I've lived in Ann Arbor for the last 11 years, and have recently moved just outside of Saline. My husband Danny and I are recently married. He is studying to be a cardiologist at the University of Michigan hospital. We are excited to start our lives together as part of Saline's community!
In my spare time, I love to be outside, particularly when I'm near or on a lake. My husband and I love to boat, golf, go "Up North," watch U of M football and basketball, and participate in local activities. We are excited to dive into the great local organizations based in Saline.
---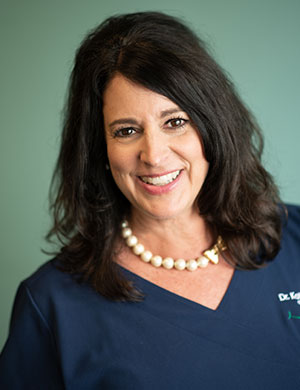 Kelly
Treatment and Community Events Coordinator
I like sharing our passion and commitment to quality orthodontic care with patients and parents. I also like establishing connections in our community. I welcome new patients and families and guide them through getting started, including processing orthodontic exam and treatment recommendations. I also handle our external marketing to foster relationships in the community. Dr. Kelly is a wonderful teacher, inspiring our team and our patients.
Beyond the office, my husband and I are proud parents of two talented and amazing daughters. Dr. Mackenzie Schumborg is practicing general dentistry in Colorado Springs, while Maggie is pursing a Masters of Physiology at the University of Michigan. Our favorite son (our dog), "Snickers," is the light of our empty-nest life. I enjoy relaxing at the lake, visiting our girls, UM sports, reading, and time with loved ones.
---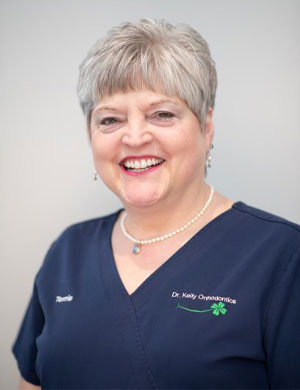 Terrie
Financial Coordinator and Insurance Specialist
It is wonderful to see the positive impact braces have on not only children and young adults, but also our adult patients! As financial coordinator, I work with parents and patients on insurance, financials, and payment plans. Dr. Kelly is a very caring and understanding person, as are my coworkers: that makes for a positive, supportive environment for the staff and our patients.
Beyond the office, I enjoy time with family. My husband and I have two children, a wonderful daughter-in-law, and an adorable grandson.
---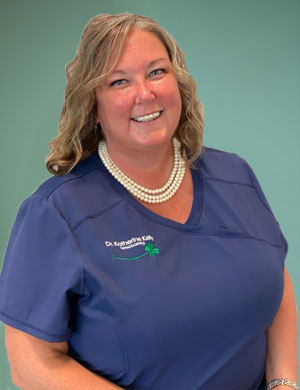 Lisa
Scheduling Coordinator
I especially love seeing all the patients and their families that come to our office as well as visiting with them while they are here.
I love working at Dr. Kelly Orthodontics because this is my dream job! The team I work with are so kind and I feel like we are all family.
My husband and I are proud parents of two amazing and smart kids. Our daughter will be a Senior this year and we're very excited for her. Our son will be a Freshman and loves to play baseball and football. We also have a German Shepherd name Koda. I enjoy golf cart rides around my subdivision, spending time with loved ones, pool time with friends and making people laugh!
---
Orthodontics Treatment Team
---
Pam
I like watching patients grow! I assist Dr. Kelly with patient care and I handle supply and equipment ordering and maintenance, too. We have a fun and loving team, each of us supporting each other as we help our patients achieve wonderful smiles.
Most of my free time is spent relaxing and enjoying the company of my husband and three children.
---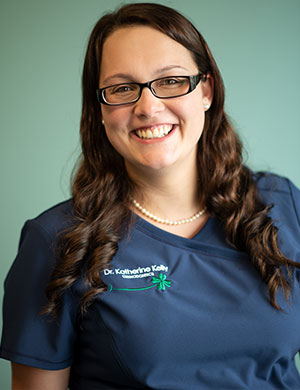 Julie
I like making people smile while helping create their new smile! I work in the clinic, offering chairside assistance, taking diagnostic records, and providing patient care. I am also the Team Meeting Coordinator. We have a fun environment with open communication, which makes for a wonderful atmosphere.
My spouse, Justin, and I have three wonderful children, a boy and two girls who keep us busy. We do enjoy taking our two Great Danes for walks and spending time at the racetrack on summer weekends.
---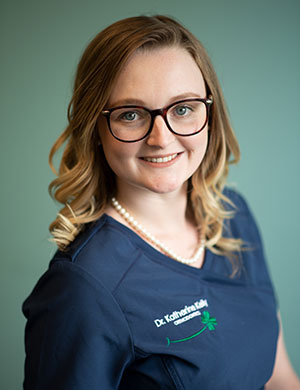 Brittanei
I love working with a great team and great patients! My days are spent in the clinic. I take diagnostic records, assist chairside with patient care and procedures, and handle dental lab projects and sterilization. Our office is wonderful: we are like one big family and work together as a team.
At home, I enjoy time with friends and family. My hobbies include photography, vacations, shopping, organizing, and whatever else can keep me busy.
---
Ashley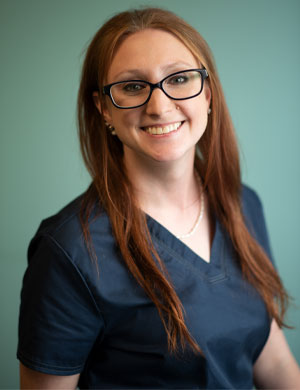 I graduated from Washtenaw Community College, earning my certification and state license, and am excited to be a part of the Kelly Orthodontics team! While I spend a lot of my time assisting Dr. Kelly in the treatment area, I also take care of sterilization and infection control for the safety of our patients. I really enjoy coming to work every day and being around such a fun group of people—both our team and our patients! Everyone is very supportive and has become like my second family!
When I'm not in the office, I enjoy spending my free time with my husband, our kids, our two dogs, and cat.
---
Stephanie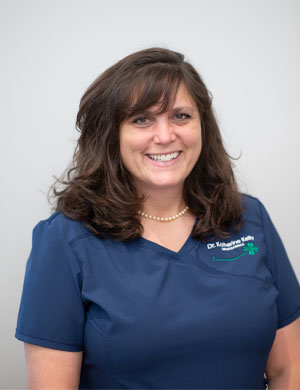 I attended Washtenaw Community College's assisting program from 2018 to 2019, and joined Kelly Orthodontics shortly after! I love working one-on-one with patients and getting to know them during their time with us. I enjoy sharing my knowledge about the importance and ease of properly caring for teeth so they last a lifetime. Working in such a beautiful environment with such a wonderful team is a plus! We all work together to make each other better!
My husband Doug and I have been married for 20 years. We have two incredible kids, Gabriel who is a senior in high school and Breigha who is a sophomore. We also have a German shepherd named D'Jango and a cat, Snoops. I'm actively involved with my kids' sports and enjoy being the Special Events Director of the high school's hockey team and Booster Rep for the soccer team.