Our team is a great group of talented, educated women with many years of combined orthodontic and dental experience. We have fun in our family-friendly environment and keep smiling throughout our busy day.
Truly, nothing makes us happier than building trusting relationships with each patient and their family, making sure everyone feels welcome, safe, informed, and engaged as they achieve their best smile!
Dr. Kelly
---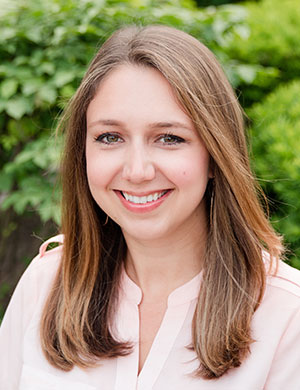 Jessica Perry DDS, MS
I attended the University of Michigan for my undergraduate degree, dental school, and orthodontics residency. Go Blue! Participating in continuing education is so important because our profession continues to evolve, and I want to provide my patients with the best, most up-to-date care possible. I've enjoyed attending the
AAO and MAO meetings, and the Moyer's symposium in the last few years and am looking forward to attending courses with a variety of topics in the future.
Two of my favorite things about being an orthodontist are creating beautiful healthy smiles, and having the opportunity to build up my patient's confidence. I love getting to know my patients and their families, and I feel privileged to be able to form lasting relationships with people in my community.
I've always wanted to work in a profession where I get to care for others. After spending many days shadowing my childhood dentist, I decided to go to dental school. Since then, I've spent the last 7 years studying to become a dentist, and then an orthodontist. I'm grateful that I get to do what I'm passionate about every day.
I grew up in Grand Blanc, MI with my parents and two younger siblings, but I've lived in Ann Arbor for the last 11 years, and have recently moved just outside of Saline. My husband Danny and I are recently married. He is studying to be a cardiologist at the University of Michigan hospital. We are excited to start our lives together as part of Saline's community!
In my spare time, I love to be outside, particularly when I'm near or on a lake. My husband and I love to boat, golf, go "Up North," watch U of M football and basketball, and participate in local activities. We are excited to dive into the great local organizations based in Saline.
---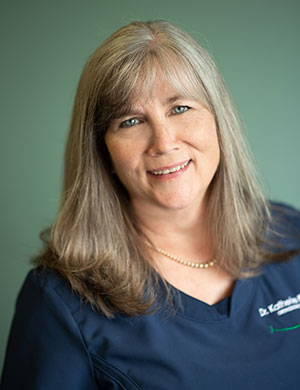 Nona
Patient Scheduling Coordinator
Dr. Kelly's patients are so smart, warm, and charming that they make every day fun! I greet patients, answer the phones, schedule appointments, and ensure patient flow. Dr. Kelly is brilliant and compassionate: she brings the same kind of people to the team. I learn from everyone I work with and find it a blessing to be part of the transformative care we offer.
My best friend, Dan, and I are happily married. We have three exceptional children who keep us involved in many different activities. My hobbies include music, theatre, travel, and various artistic pursuits.
---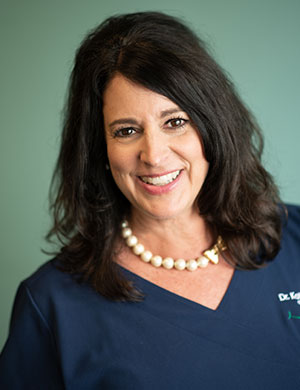 Kelly
Treatment and Community Events Coordinator
I like sharing our passion and commitment to quality orthodontic care with patients and parents. I also like establishing connections in our community. I welcome new patients and families and guide them through getting started, including processing orthodontic exam and treatment recommendations. I also handle our external marketing to foster relationships in the community. Dr. Kelly is a wonderful teacher, inspiring our team and our patients.
Beyond the office, my husband and I are proud parents of two talented and amazing daughters. One daughter will earn her DDS degree in May 2020 from the University of Louisville (Go Cards!); the other will earn her BS in Biology/Pre Med Studies in May 2020 from Miami of Ohio in Oxford (Go Redhawks!). Our favorite son (our dog), "Snickers," is the light of our empty-nest life. I enjoy relaxing at the lake, visiting our girls, UM sports, reading, and time with loved ones.
---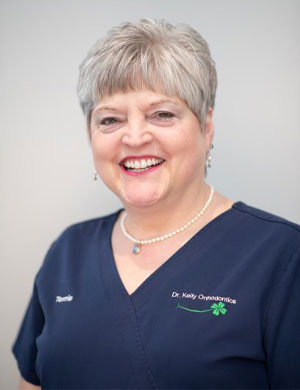 Terrie
Financial Coordinator and Insurance Specialist
It is wonderful to see the positive impact braces have on not only children and young adults, but also our adult patients! As financial coordinator, I work with parents and patients on insurance, financials, and payment plans. Dr. Kelly is a very caring and understanding person, as are my coworkers: that makes for a positive, supportive environment for the staff and our patients.
Beyond the office, I enjoy time with family. My husband and I have two children, a wonderful daughter-in-law, and an adorable grandson.
---
Orthodontics Treatment Team
---
Pam
I like watching patients grow! I assist Dr. Kelly with patient care and I handle supply and equipment ordering and maintenance, too. We have a fun and loving team, each of us supporting each other as we help our patients achieve wonderful smiles.
Most of my free time is spent relaxing and enjoying the company of my husband and two children.
---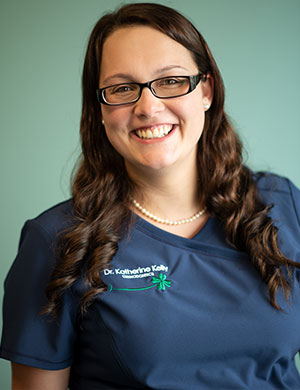 Julie
I like making people smile while helping create their new smile! I work in the clinic, offering chairside assistance, taking diagnostic records, and providing patient care. I am also the Team Meeting Coordinator. We have a fun environment with open communication, which makes for a wonderful atmosphere.
My spouse, Justin, and I have two beautiful children, a boy and a girl, and a third child due in June 2019. We enjoy taking our two Great Danes for walks and spending time at the racetrack on summer weekends.
---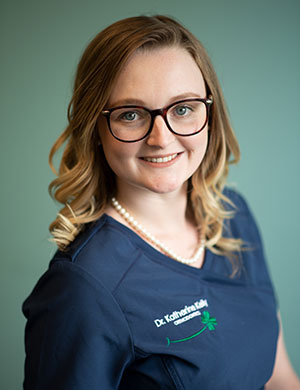 Brittanei
I love working with a great team and great patients! My days are spent in the clinic. I take diagnostic records, assist chairside with patient care and procedures, and handle dental lab projects and sterilization. Our office is wonderful: we are like one big family and work together as a team.
At home, I enjoy time with friends and family. My hobbies include photography, vacations, shopping, organizing, and whatever else can keep me busy.
---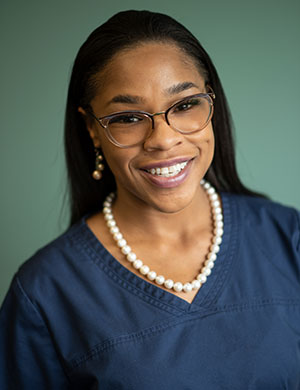 Malika
I've worked as a dental assistant for several years now, and I can honestly say that I've never felt so at home in an office! I joined Dr. Kelly's team in 2019 and immediately felt like I found my people. Everyone knows what to expect from each other while working precisely, all with smiles on our faces! Creating smiles is the best part of my job—it's so rewarding to see the thrill on patients' faces when they are satisfied with their results.
Outside of work, I enjoy traveling with my daughter, enjoying every different climate there is. I am also on the nurses' board at the church I grew up in, as well as secretary of the youth ministry. Being active and healthy is a daily chore in our household. After all, health is wealth!
---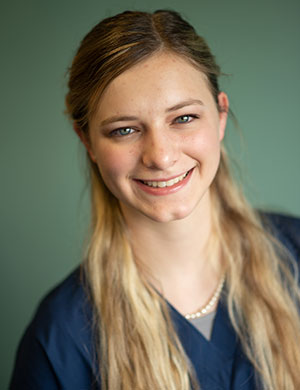 Faith
I like seeing kids smile! I sterilize instruments, maintain the lab and clinic, and restock clinical carts. I also prepare internal marketing giveaways, assist with office tasks, and shadow the clinical assistants. This is a wonderful office, with a doctor and team who really care about our patients.
Before joining the Kelly Orthodontic team, I was in Palawan, the Philippines doing mission work. I love traveling, adventure, my family, my dog, my Jeep, and listening to music.