Our team is a great group of talented, educated women with many years of combined orthodontic and dental experience. We have fun in our family-friendly environment and keep smiling throughout our busy day.
Truly, nothing makes us happier than building trusting relationships with each patient and their family, making sure everyone feels welcome, safe, informed, and engaged as they achieve their best smile!
Dr. Kelly
---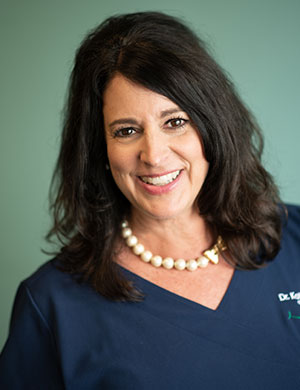 Kelly, BA Business Management & Marketing
Treatment and Community Events Coordinator
I like sharing our passion and commitment to quality orthodontic care with patients and parents. I also like establishing connections in our community. I welcome new patients and families and guide them through getting started, including processing orthodontic exam and treatment recommendations. I also handle our external marketing to foster relationships in the community. Dr. Kelly is a wonderful teacher, inspiring our team and our patients.
Beyond the office, we have two talented and amazing daughters. Dr. Mackenzie Schumborg is practicing general dentistry in Colorado Springs, while Maggie is pursing a Masters of Physiology at the University of Michigan. I enjoy relaxing at the lake, visiting our girls, UM sports, reading, and time with loved ones.
---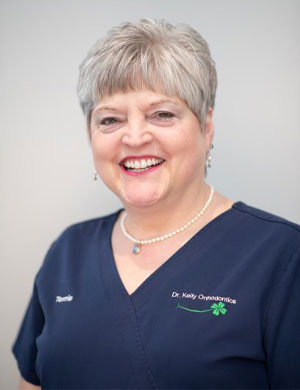 Terrie
Financial Coordinator and Insurance Specialist
It is wonderful to see the positive impact braces have on not only children and young adults, but also our adult patients! As financial coordinator, I work with parents and patients on insurance, financials, and payment plans. Dr. Kelly is a very caring and understanding person, as are my coworkers: that makes for a positive, supportive environment for the staff and our patients.
Beyond the office, I enjoy time with family. My husband and I have two children, a wonderful daughter-in-law, and an adorable grandson.
---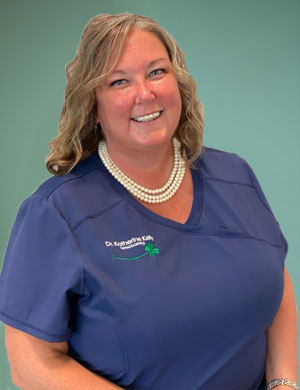 Lisa
Scheduling Coordinator
I especially love seeing all the patients and their families that come to our office as well as visiting with them while they are here.
I love working at Dr. Kelly Orthodontics because this is my dream job! The team I work with are so kind and I feel like we are all family.
My husband and I are proud parents of two amazing and smart kids. Our daughter will be a Senior this year and we're very excited for her. Our son will be a Freshman and loves to play baseball and football. We also have a German Shepherd name Koda. I enjoy golf cart rides around my subdivision, spending time with loved ones, pool time with friends and making people laugh!
---
Orthodontics Treatment Team
---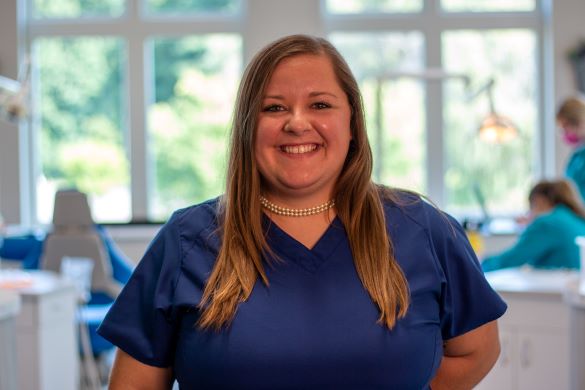 Ruby
Clinical Assistant
Helping create smiles is the best part of my job. My job entails patient care, sterilization, and managing lab cases. I started working in dentistry in 2015 after completing a vo-tech dental assisting class in high school. I have many years of on-the-job training in general dentistry, and then joined the Kelly Orthodontic team in the summer of 2021. Our team works well together, and we never hold back helping each other when needed. I am recently married, and we have a Siberian Husky who likes to help us on the family farm.
---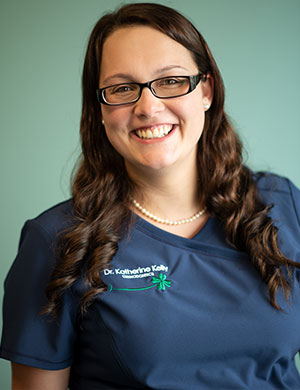 Julie
Clinical Assistant
I like making people smile while helping create their new smile! I work in the clinic, offering chairside assistance, taking diagnostic records, and providing patient care. I am also the Team Meeting Coordinator. We have a fun environment with open communication, which makes for a wonderful atmosphere.
My spouse, Justin, and I have three wonderful children, a boy and two girls who keep us busy. We do enjoy taking our Great Dane for walks and spending time at the racetrack on summer weekends.
---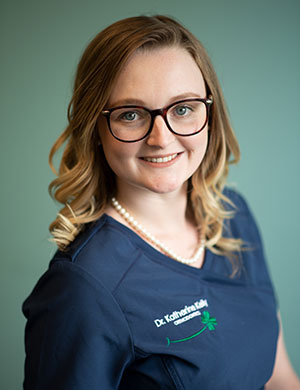 Brittanei, RDA, SOA
Clinical Assistant
Kelly Orthodontics became my second home when I graduated from WCC earning my degree, certificate and state license in 2018. I fell for how our team works together as a family, learning, building and experiencing new things from one another. The most amazing part of being a team member is working one-on-one with our patients to give them the confidence to show off their beautiful smiles. Since being a part of Kelly Orthodonics, I have acheived my specialized orthodontic assistant certificate from the AAO. I use this everyday in the clinic providing substantial patient care, taking diagnostic records, giving care instructions and taking the lead role in supply and equipment ordering. When I am not in the office, I adore spending time with my husband, John, and our fur baby Lola. We enjoy the great outdoors, taking vacations and trail riding around in our Jeep.
---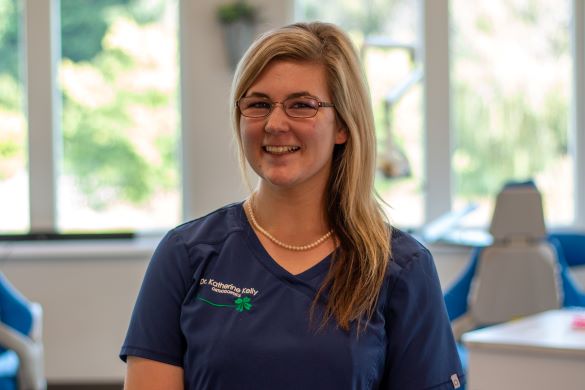 Brooke, CDA
Clinical Assistant
I enjoy observing patients' smiles tranform in our office. I am the lead Invisalign clinical assistant. My job also entails making sure patients are happy and comfortable and also disinfecting our clinic. My interests in dentistry began in high school when I was enrolled in the vo-tech dental assisting class. I have completed the dental assisting program at Owens Community College in Ohio in 2018. We have a great team, and we know how to have fun when time allows. I an recently married. My husband and I have a handsome German Shepherd named Rex. We enjoy spending time with our nieces and nephews.
---
Mindy, RDA
Clincal Assistant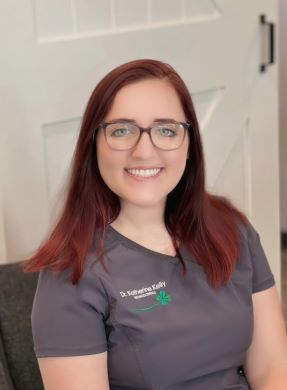 I am involved in patient care with Kelly Orthodontics. I work chairside with Dr. Kelly and my team members to help create beautiful smiles. I have worked in the dental field for 5 years, of which 4 have been in orthodontics. I graduated from Milan High School in 2017. I attended the WCC RDA program in the summer of 2017 and obtained my RDA in 2019. My favorite part of my job is interacting with our patients. I love working together as a team to achieve patients' desired results. I take great pride in creating amazing smiles for children and adults from all walks of life!
---
Laura
Clinical Assistant
I love working with and getting to know our patients, as we spend many appointments together. In our office, I provide instructions to patients and work chairside with Dr. Kelly during these procedures in the clinic. I also use my education in tecnical communications from Washtenaw Community College to create instructional documents for the office and patients. Our team is the best team. Everyone has their own unique individual skills that they bring to the table, creating a diverse and balanced environment. I enjoy working along side Dr. Kelly, as her extensive education keeps our interactions vibrant. When weather permits, I enjoy paddleboarding in the summer time, roller skating at the Metroparks, and traveling with my large family. I graduated from Ross Medical in 2021, and joined the team after completing my externship here.